THE LEGAL PROCESS. SIMPLIFIED.

We are enthusiastic about your legal endeavors yet maintain a practical sense of reality to guide you in a direction for success.

---
LEGAL SERVICES
💼
Real Estate
We can assist you from start to finish in your transaction involving the purchase and sale of real estate from residential homes to shopping centers, industrial projects to office buildings and everything in between.
Finance
Finding the right amount of capital at the right price for your business or project can be hard work. We can provide guidance that aligns your business interest with the right financing and be sure the loan includes terms to protect your business or project.
Leases
Whether you are a landlord or tenant, as you enter into a lease it is important to understand whether your interests are protected and that your obligations are clearly outlined. We will help make sure that you are covered from day one.
Vendor/Supplier/Technology Agreements
For your business to be a success, you rely on important strategic relationships to assist you in accomplishing your goals and keeping your business up and running smoothly. When these relationships are properly established and documented at the outset, you have a firm foundation for future growth and opportunity.
Sales and Distribution Agreements
Sales drive your business. We can help you develop a customer friendly contract that complements the products and services that you offer which protects your interests and simultaneously closes sales.
Entity Formation
A business starts with an idea and a decision – a decision on how to best protect yourself and your idea by forming the right entity for your business. We can walk you through the various options that would work best for you, prepare everything that you will need and take care of the rest.
Outside Legal Counsel
Understanding the importance of relationships in business, we want to provide you with the proper guidance and advice on a flexible schedule that works for you. On an hourly basis, we can discuss the day's most pressing concerns, strategize the structure of a possible transaction, help answer a legal question, or even meet you for lunch (we probably won't charge our time for lunch).
---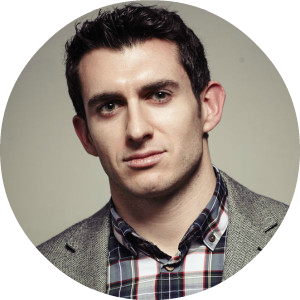 William Koslow
Real estate, finance, commercial law and in-house legal management are Will's specialties. He's a licensed real estate sales person in Arizona. Prior to forming Koslow Law PLC, Will was counsel for a global data center products and services company called IO, a real estate associate at Warner Angle and a bank finance attorney for Bingham McCutchen LLP.

Will graduated from Cornell University's School of Industrial Labor Relations, obtained his law degree from the Benjamin N. Cardozo School of Law, passed the New York Bar in 2005 and was admitted to the Arizona Bar in 2007. Will has experience running his own businesses and underwriting real estate projects giving him special insight to further assist his clients.

---
LET'S DISCUSS YOUR LEGAL NEEDS
🔿